Termites are highly social insects that live in large colonies where populations can reach more than one million. A colony consists of several structurally differentiated forms living together as castes (including reproductives, soldiers, and workers) with different functions in community life.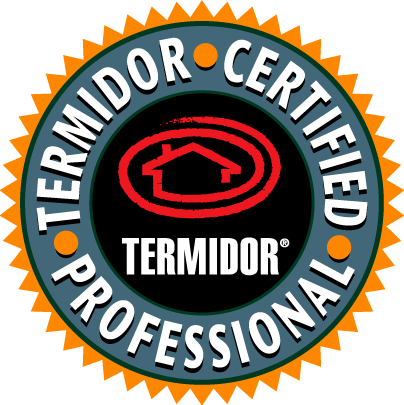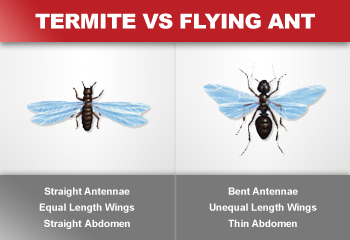 In the spring, winged reproductives leave the parental
nest in swarms to create a new colony. The swarming lasts less than an hour, so it's very likely you'll never even see it. The winged reproductives themselves look quite a bit like flying ants, for which they are often mistaken.
Termites: Facts, Identification & Control
Termites and Termite Prevention
Since termites are a constant threat to your home, here are some things you can do during the year to help maintain the effectiveness of the termite treatment plan. What Can You Do to Help Protect Your Home? Small steps make a big difference in termite prevention and sustaining an effective termite treatment plan. Start by eliminating moisture conditions and food around your home. These simple steps make your home a less attractive target, helping deter termites.
Eliminate Moisture Problems

Repair leaking faucets, water pipes, and a/c units
Divert water from foundation
Keep gutters and down-spouts clean
Remove excessive plant cover and wood mulch
Get rid of standing water on roof
Keep all vents clear and open
Seal entry points around water and utility lines or pipes

Remove Food Sources

Keep firewood, lumber, or paper away from foundation or crawl space
Get rid of stumps and debris near house
Place screens on outside vents
Check decks and wooden fences for damage
Wood on your home shouldn't contact the soil

Termite Warning Signs & Identification
Some indications you may have a termite infestation:

A temporary swarm of winged insects in your home or from the soil around your home.
Any cracked or bubbling paint or frass (termite droppings).
Wood that sounds hollow when tapped.
Mud tubes on exterior walls, wooden beams, or in crawl spaces.
Discarded wings from swarmers.


Mud Tubes on Walls


Termites in a subterranean colony
Subterranean termites eat cellulose material of all kinds, including books, picture frames and older, woolen carpets in addition to wood. To reach aboveground food sources, worker termites construct elaborate mud tunnels indoors and outside.
Winged, reproductive termites are frequently mistaken for flying ants, but are smaller than ants and have straight, rather than bent, antennae. Termite swarmers have four wings that are all the same size. Ant swarmers have two large wings in front and two smaller wings behind. If there are piles of wings on windowsills of your home, check to see if they are all the same size. They could be termite wings.